Gratification or Death Wish? King of the Mountain Aims For Mount Everest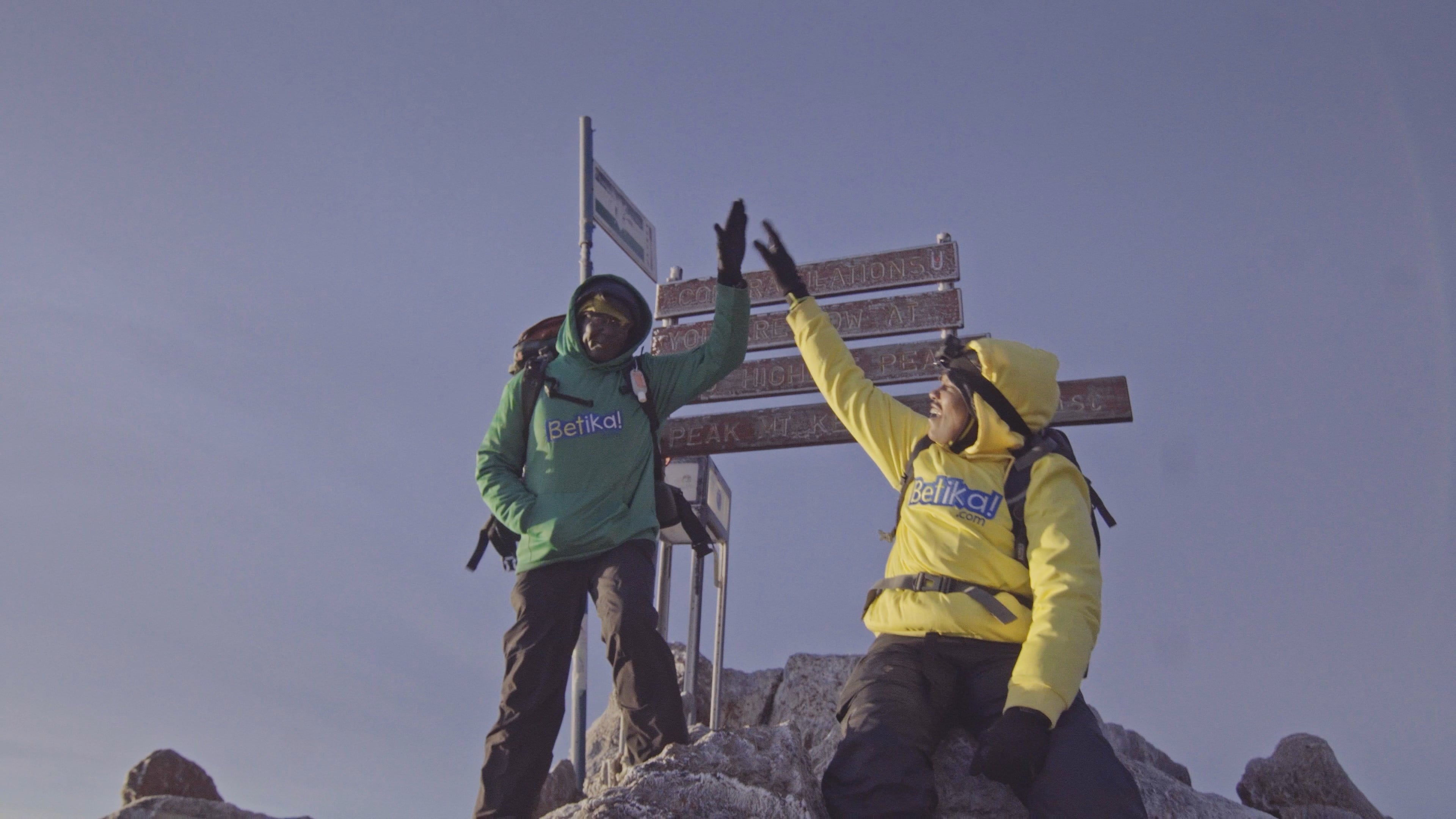 James Kagambi, colloquially known as KG, is a 62-year-old retired teacher who hails from Naromoru. He wants to be the first black Kenyan, since Edmund Hillary was the first white Kenyan, to conquer Mount Everest. In case you haven't got goosebumps already, Mount Everest is the highest mountain on earth standing at 8,849m above sea level located in the Himalayas.
Altitudes above the 8,000m mark are referred to as death zones by mountain climbers because the pressure of oxygen is insufficient to sustain human life for an elongated period of time. It sounds tempting but it is not child's play, as there have been more than 200 climbing deaths.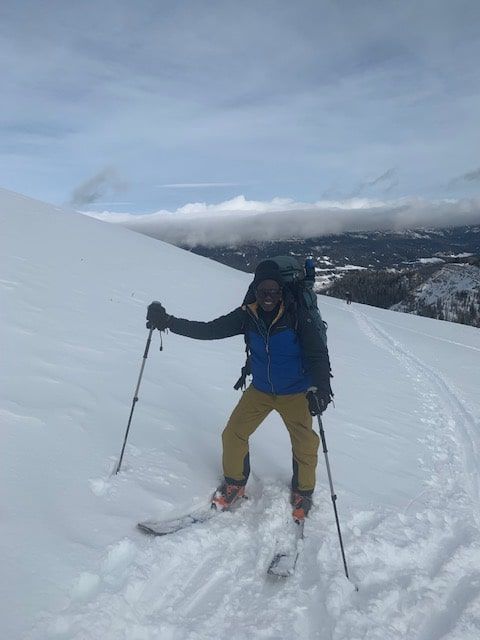 Unlike many who start small, the Kenyan mountaineer started with Kenya's tallest mountain, Mt Kenya. Decades later, he still can't get over it because of its thirty-plus beautiful lakes. His days are dedicated to climbing because it is more than a hobby for him, it is a lifestyle!
By 1987, KG had summited Mt Kenya more than sixty times. We are in the second month of 2022 and he has already summited five times. In April, along with nine other all-black cohorts of climbers from the Full Circle Everest Expedition (FCEE), he will attempt to summit Mt Everest. Their goal is to make history by becoming the first all-Black team to summit the highest mountain on the planet.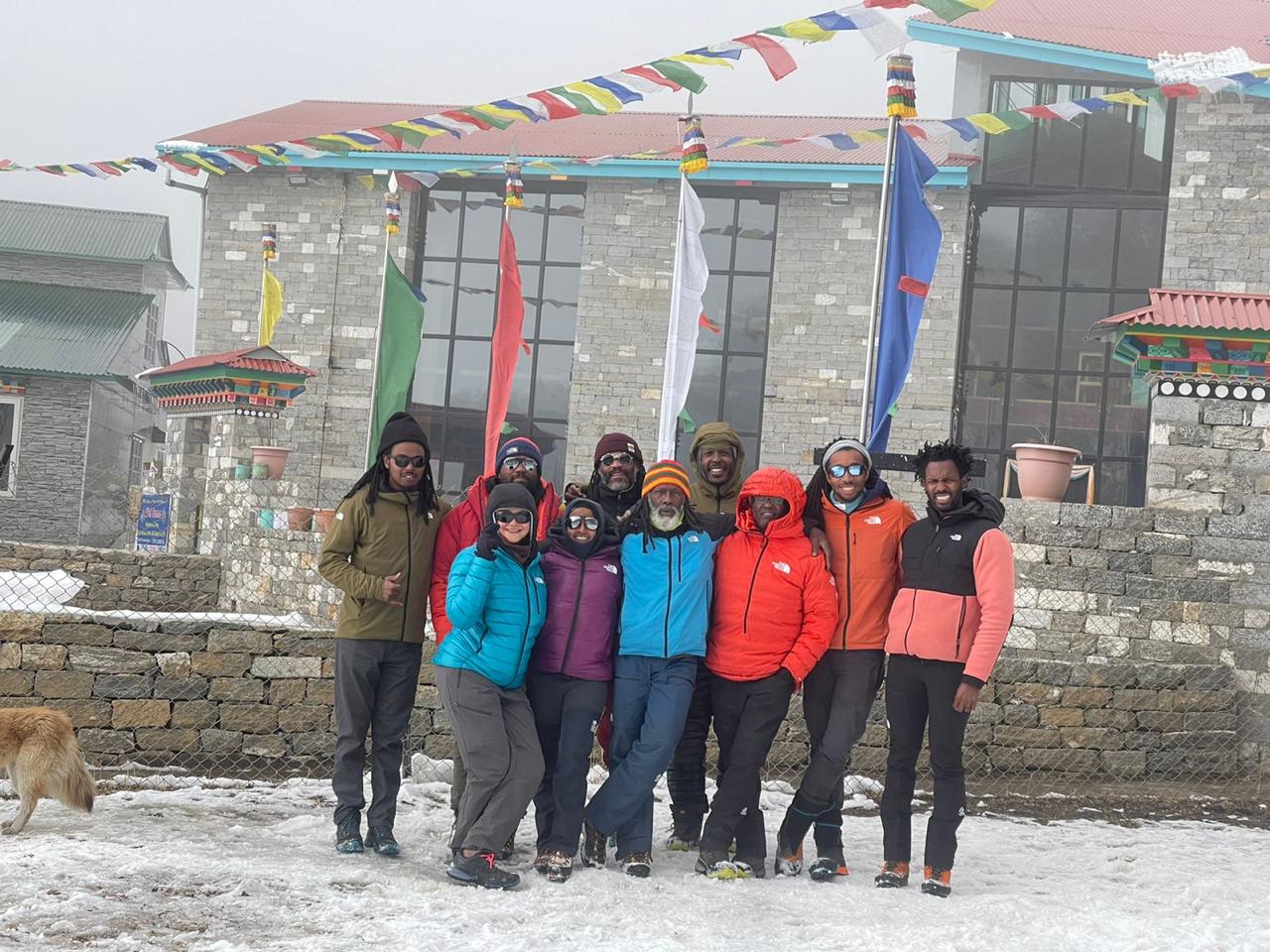 The expedition, just like all the others he has been to, is far more than attaining a summit. The sport is important to him because it is fun and he has picked so many lessons including patience. It is also an effort to steer the narrative of mountaineering, climbing, and simply enjoying the outdoors to one that is more inclusive for future generations. It's about showing that the outdoors is a space for everyone. It's about elevating and inviting new faces into the mix.
He believes mountain climbing does not need practice and the best way to climb a mountain is mentally because it is more about mental strength and little about physical strength. His most memorable climbing trip is when he summited carrying the 50th Anniversary flag celebrating the country's independence to the summit of Mount Kenya after which he had the pleasure of meeting the president.
Climbing experiences are usually splendid except for this one time in 2013 on the trip to Denali when he was leading the first black team up a mountain where they had to turn back about 30meters of summiting due to an avalanche that occurred. 
His biggest discouragement is that mountaineering is not considered a sport in Kenya which is very sad. He will keep sensitizing people on the sport and with Sponsors like Betika coming on board, he is certain of actualizing this dream. 
KGs achievements include:
The first black African to summit Denali in 1989 

Completed three of the Seven Summits and in 1992

The first black African to summit Aconcagua in 1994

Represented Africain the U.N Peace climb for the world on the Eiger

He is actively involved in training Kenya's mountain rescue teams
Here is what he had to say concerning conquering the world's greatest.
What pushed you to aim for Mt Everest? The fact that it is the highest point on earth, any mountaineer will tell you this is the greatest thing to conquer.
What does your family think about their loved one pursuing the death zone? They are as scared as anyone could be. They are and will never be ready but I have had a talk with them and they have accepted that this is about my joy and love for climbing.
How long have you prepared for the climb? Immediately I developed an interest in climbing I knew I wanted to summit the world's tallest mountain just for the thrill of it. But you can say all my life.
What are the requirements for the climb? A lot. But mainly, you need proper clothing, permits and self-confidence. The latter more so because sometimes it gets to a point you can be tempted to quit.
Not everyone who goes to Everest comes back; does this not make you feel some type of way? What measures do you have in place to ensure this information doesn't affect your trip? I am relying mainly on my experience as a mountaineer. I know how far I can push myself. I have done mountaineering for 34 years and will use the skills and knowledge acquired during this period. 
How much time will this expedition take? We will be doing it for 70 days. Mountaineering requires lots of patience, something I learnt from teaching grade school, coaching sports and teaching traditional African music.
Is this expedition your "mic drop" or do you have plans after summiting the world's highest mountain? Not even close. My mic will drop when mountaineering will be taken as a sport in Kenya and when I have motivated more people, especially those of color, to climb Mt. Everest. 
Any advice for newbies? A journey of a thousand miles begins with a single step. This applies to this sport literally. Just go for it and start small, one step at a time if I may. 
Kenya's sports gaming firm, Betika has extended support through their initiative "Betika Na Community" towards the retired teacher dreams of making history. Their sponsorship is all inclusive of his training, travel allowances and insurance, as well as all operational logistics. The sponsorship is in line with the gaming firm's commitment to nurturing Kenyan sportsmen across the country to give them a push towards achieving both their goals and putting Kenya in the Global spotlight.